6 Smart Tricks To Make Your Face Glow In Minutes For The Next Party
We all love naturally radiant and glowing skin, but we also know that with our kind of lifestyle, environmental conditions and dietary preferences, this is not always easy to achieve. To get our skin to glow from within, it often takes a skincare routine overhaul and months of patience, but what if you found out that there are actually many tips and tricks that can get your skin to glow within minutes? You would try them, wouldn't you? The best part is that all of these tips and tricks that give you a facial glow within minutes are completely safe and 100% natural.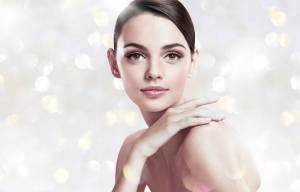 Let's take a look at these smart tricks that can make your face glow within a matter of minutes.
1. Steam inhalation: One of the easiest and fastest tricks to getting that gorgeous facial glow is to inhale some steam. Not only in this good for your system, it opens up your pores and works like magic to give you glowing skin. Cleanse your face, take in some facial steam and follow it up with a few drops of your favourite facial oil for a magical glow.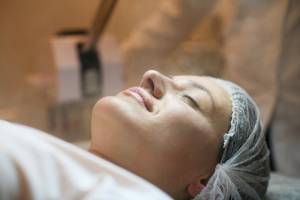 2. Raw milk cream: Take a little bit of cream from raw milk. Make sure that it is cool and has been refrigerated. Gently massage it into your cleansed skin and wash it off with cool water after a few minutes to get a naturally radiant look.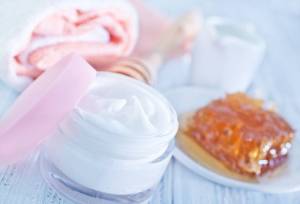 3. Multani mitti ice pack: Prepare a concoction of multani mitti (fuller's earth), turmeric powder, sandalwood powder and rose water. Make sure the consistency of it is runny. Pour this mixture into an ice tray and store in the freezer. Every time you need an instant glow and pick-me-up, take one of these ice cubes and massage it on your face. Your skin will glow like never before.
4. Baking soda scrub: Add a pinch of baking soda to your favourite cleanser or moisturizer and massage it into your skin for a couple of minutes. Baking soda is an excellent exfoliator and brightens your skin within minutes. Wash this off with plain, cool water for glowing skin.
5. Tomato cleanse: Slice a ripe tomato and take a few minutes to gently massage it all over your cleansed skin. Tomato is rich in many vitamins and minerals that help cleanse your skin deeply and brighten it from within. You will instantly see that all signs of dullness are lifted and your skin looks amazingly clean and refreshed.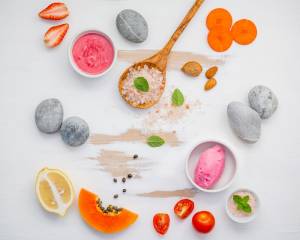 6. Honey and coconut oil: For incredibly soft, supple, moisturized and radiant skin, use a combination of honey and coconut oil and massage it into your skin. Leave it on for a few minutes and wash it off with plain water. This will make your face glow instantly.
7. Egg white and banana: Raw egg whites and ripe banana are two ingredients that are hailed for their wonderful skin brightening effects. To get beautiful, glowing skin, prepare a face pack with raw egg white and ripe banana and apply it to your skin. Leave it on for five minutes and wash it off to get super cleansed and amazingly radiant skin.