Threading Eyebrows Versus Waxing Eyebrows. Which is Better?
Are you in confusion and want to choose a better option between threading your eyebrows and waxing them for a perfect eyebrow shape? Here's a guide to help you choose better.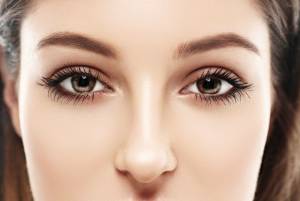 What is eyebrow threading?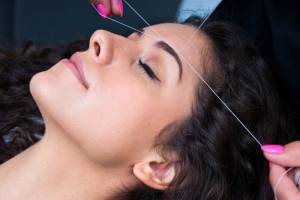 Eyebrow threading is the most popular way to shape eyebrows. And that too – in the budget. Because all you need is a cotton thread or anything like that to squeeze out, tweeze out and remove hair for shaping the brows.
Here are some points to know about eyebrow threading:
• It is painful, but the pain is definitely bearable. Since every of your unwanted hair is going to be threaded out individually, you'll have to go through sets of pain.
• It is the most preferred method when you're getting your brows done for the very first time.
• You get precise results. You'll have to research a lot. Thick eyebrows look good but some faces look better with thin eyebrows. Plus, the thick and thin thing depends on how thick or thin your eyebrows are.
• You may end up with red skin, watering eyes but your beautician might suggest you post-threading soothing treatments. Don't worry, it is completely normal, though some might end up with worst irritations. Soothe yourself with moderately cool ice.
• You have 2 options – thread your brows with trimming or without trimming. For a natural look, you should always go for 'no-trimming' thing. For a more precise look, if you're not satisfied with the way our eyebrows look, ask for trimming them. Trimmed eyebrows are somehow easier to fill in with gels, fillers, etc. So, this would save your time. For eyebrows that are untrimmed, they have a natural fuller look. No make-up needed.
What is eyebrow waxing?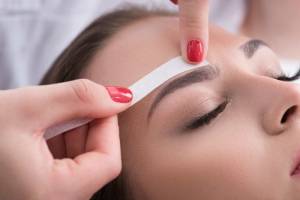 Nothing different than waxing the other body areas; eyebrow waxing is a quick method to achieve sharp eyebrow looks.
Here are some points that you need to know about eyebrow waxing:

• It requires extreme care while getting it done. You've to be very much careful about the eyebrow hair that has to be removed.
• You need to be very careful while choosing the right wax for eyebrows. It is essential to choose a trusted brand if you're looking for a readymade eyebrow wax thing.
• It gives a smoother look and the hair grows back smoothly.
• If you have a sensitive skin, this might not be the right option for you.
• Definitely not in the budget, nor too expensive.
• This needs practice if you're doing it at home.
Threading Eyebrows versus Waxing Eyebrows: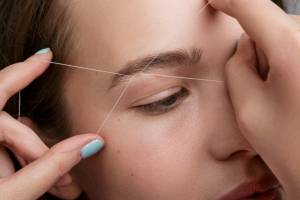 VERDICT! Both the methods are quite popular and most preferred. The choices differ from person to person and the kind or type of eyebrows one has. Here's why you should be choosing to thread or wax.
Why should you thread your eyebrows instead of waxing?
If you're a beginner and you are extremely afraid of getting your eyebrows done. This has very minor losses since your eyebrow will grow back to the natural version after 6 weeks. Also, it is in the budget and offered by most professional beauticians. Though ingrown hairs can be a problem, they aren't really visible.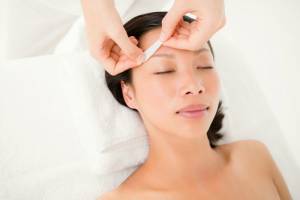 Why should you get an eyebrow waxed?
For a smoother, professional and more precise look, you should go for waxing. It requires the budget, but it isn't expensive. The results will last longer than that of threading's. Also, you do not have to think about the small ingrown hairs. An even growth is a merit in eyebrow waxing!